---
That's right, you read that correctly.  There is such thing as keto bread, enjoy this fluffy goodness without sending your blood glucose (and insulin) on a rollercoaster ride.  This bread recipe is seriously easy, delicious, has the texture and fluffiness of "real" bread, only contains 6 simple ingredients, and won't (shouldn't) kick you out of ketosis.  As an added bonus I've provided 6 variations of what you can, and should, do with the bread.
Watch this video to see how it's made:
Or keep scrolling for the written version of the recipe.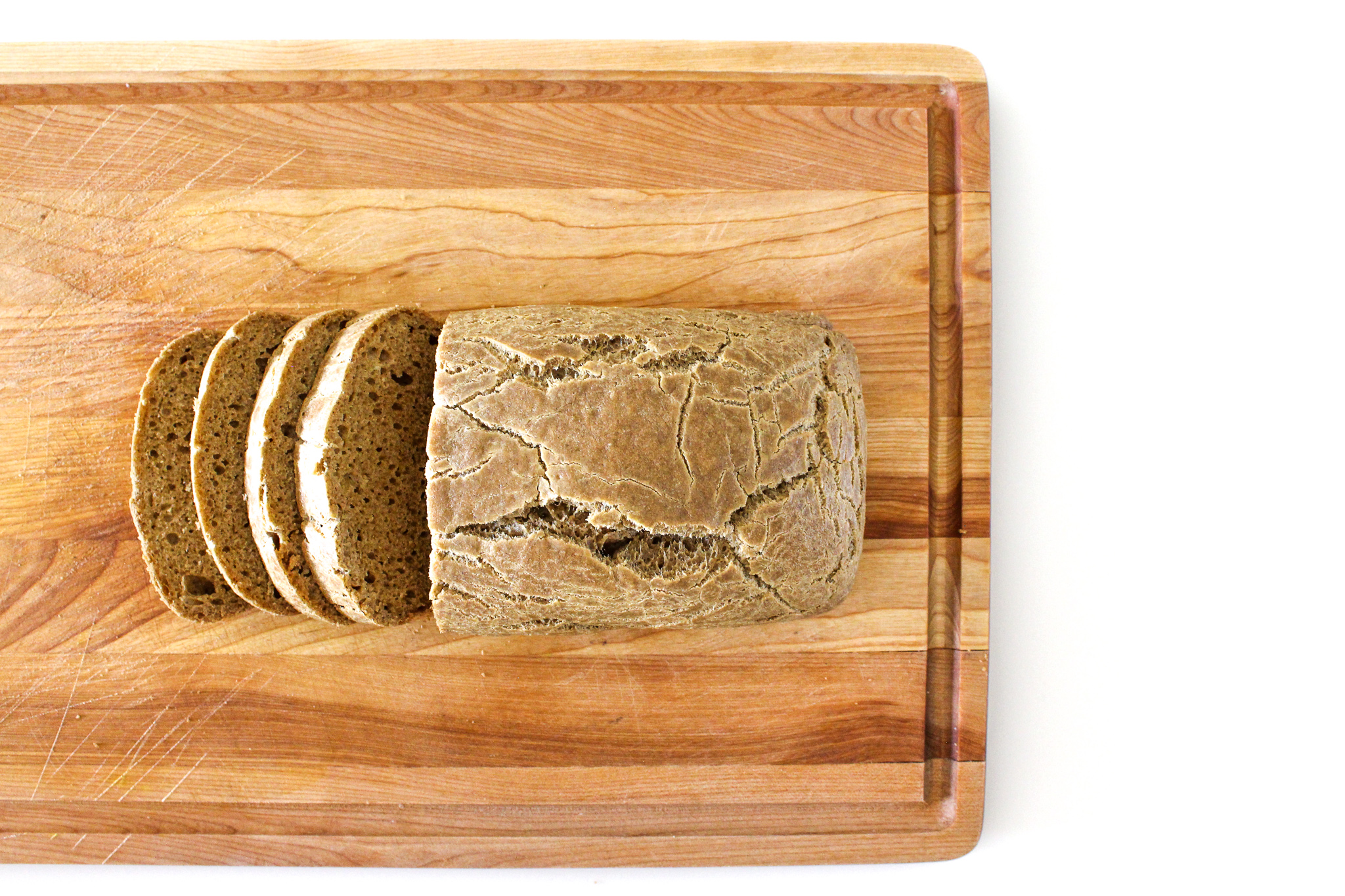 INGREDIENTS
3 EGGS
1 CUP TAHINI (or any nut butter)
1 TSP BAKING SODA
---
INSTRUCTIONS
1. Pre-heat oven to 350 F
2. In a large bowl, combine the apple cider vinegar and baking soda
3. Add eggs and whisk until it starts frothing a little
4. Add tahini, psyllium husk and coconut oil and stir until well combined
5. Place mixture into a greased bread pan (or lined with parchment paper)
6. Bake for 25-30 minutes, using the toothpick test to tell when it's ready (if the toothpick comes out clean, i.e. no wet batter, it's done!)
---
SIX VARIATIONS FOR USING THE BREAD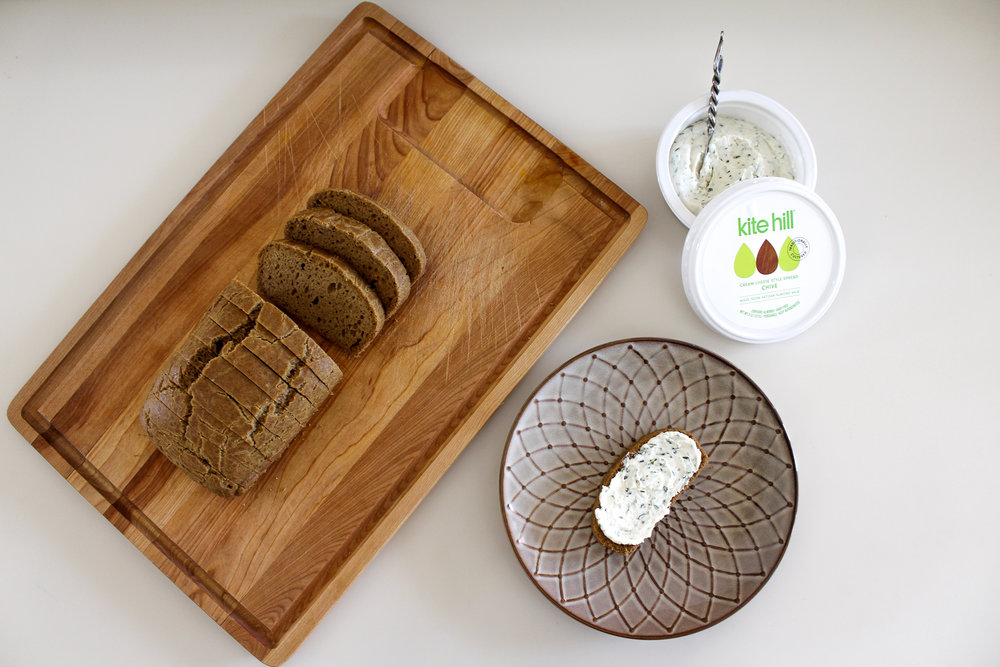 #1 Dairy-free cream "cheese"
I love the Kite Hill products, especially this cream "cheese" with chives, made from ALMONDS.  There are no strange ingredients or sugars added, and it tastes like the real deal.  For anyone avoiding dairy, this is the best (if not better) alternative I have found out there.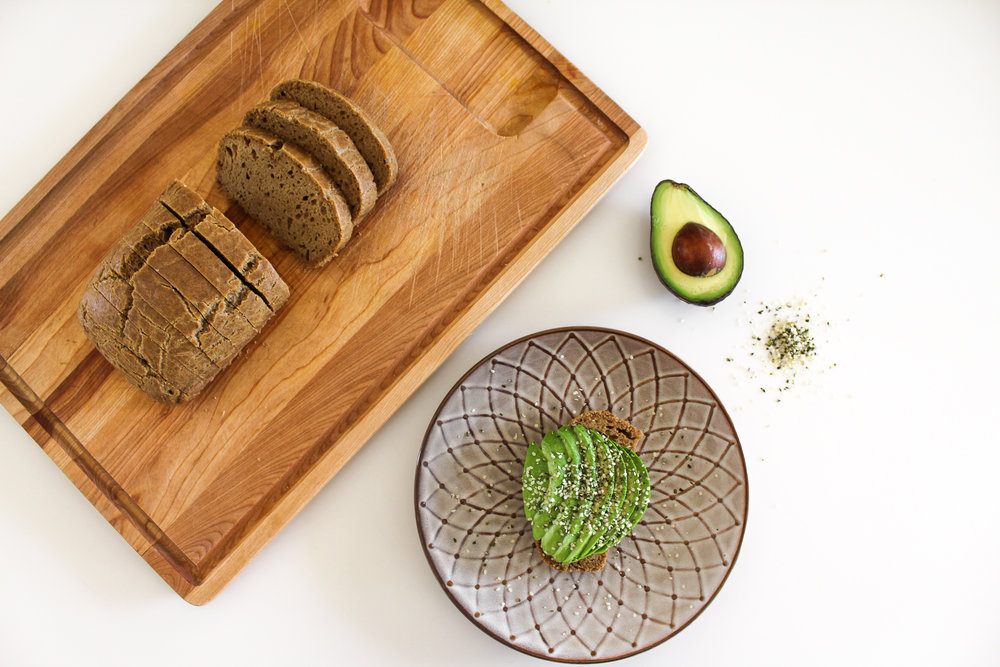 #2 Sliced avocado & hemp seeds
The infamous avocado toast is not something only in your carb-filled past.  Slice, dice, cube, or mash half an avocado on a slice of this keto bread, sprinkle some hemp seeds, salt, and pepper.  To make it extra keto, drizzle some extra-virgin olive oil.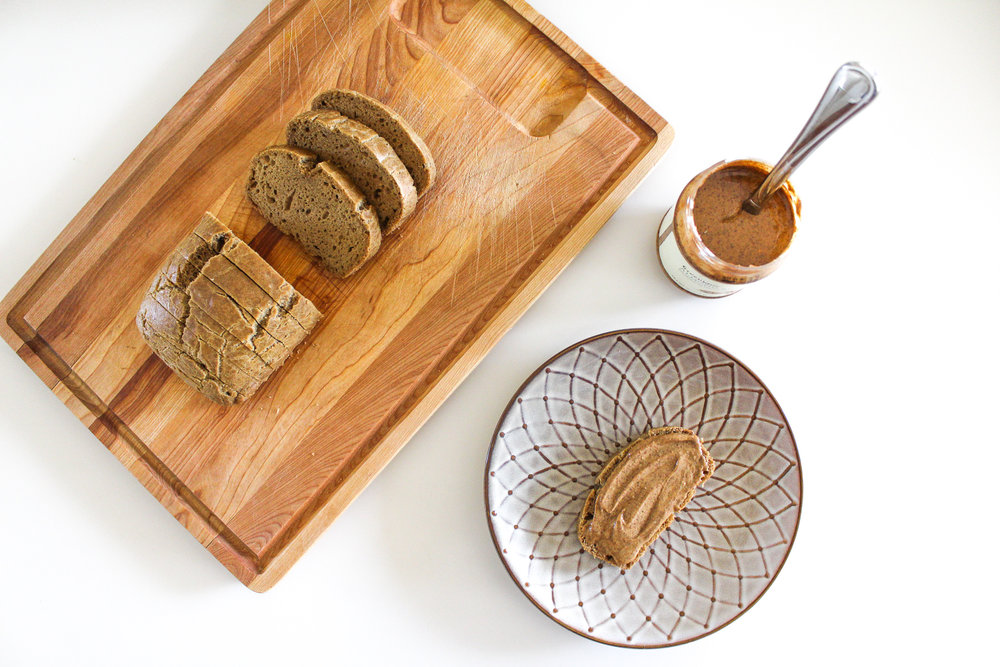 #3 Almond butter
Slather some almond butter on a slice of this bread for a decadent treat while trying your hardest to resist eating from the jar.  We have all been there, done that, and probably regretted it.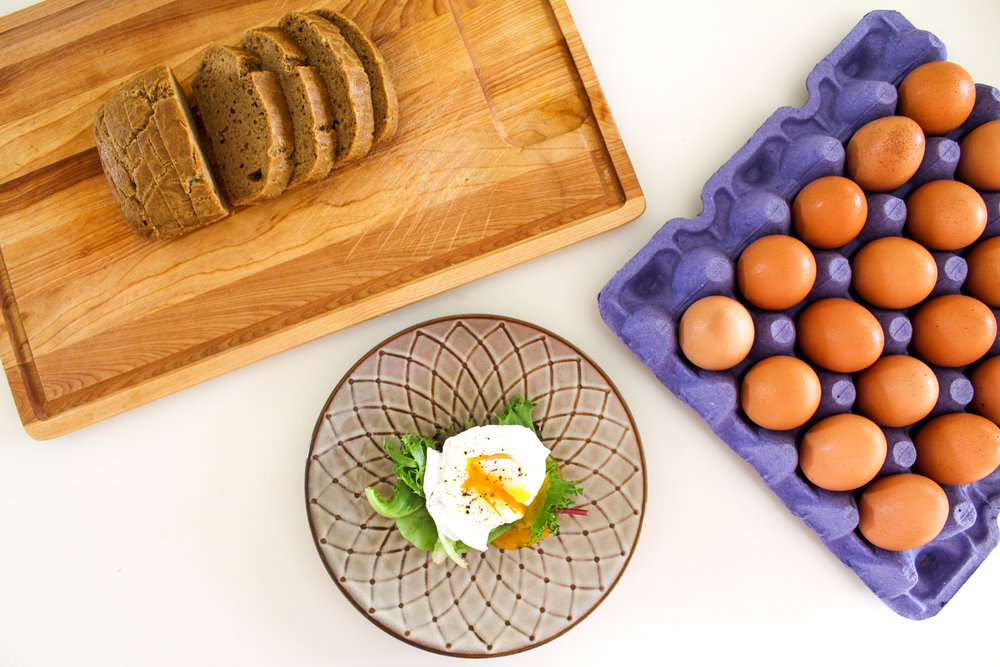 #4 Poached egg over greens
Ok, this version seriously takes the (keto) cake.  Does anything beat a runny yoke over a slice of bread? If you answered yes, I beg to differ.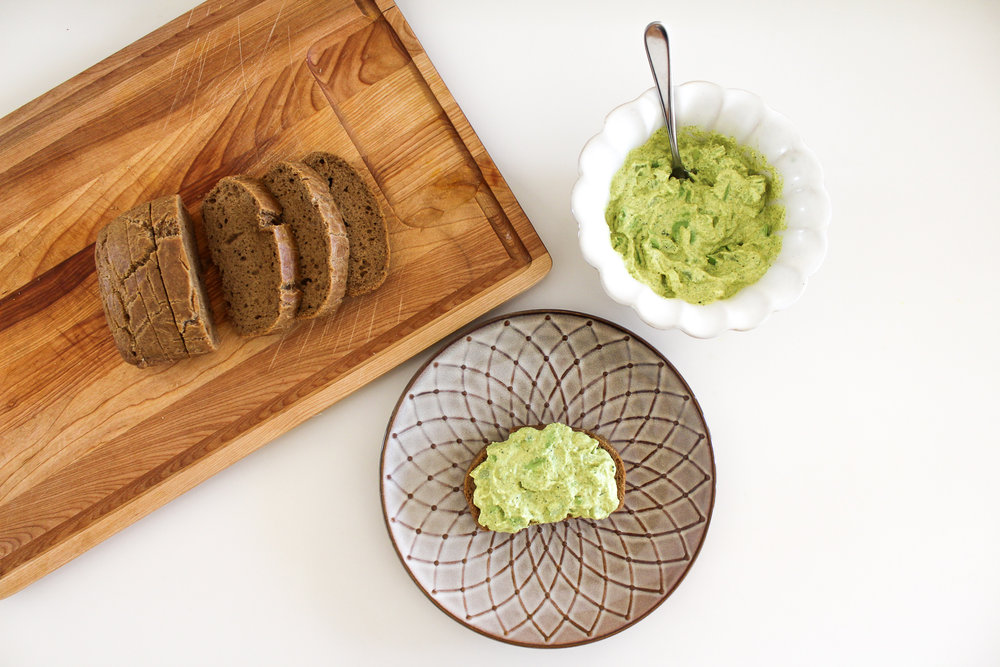 #5 Plant-Based "egg" salad
This one is special and deserves a little more attention.  I know the bread is not plant-based, but I will bring you a plant-based keto bread in the future, I promise.  The base of this "egg" salad is cashews, hemp seeds, and avocado, recipe is in the description for the YouTube video linked above!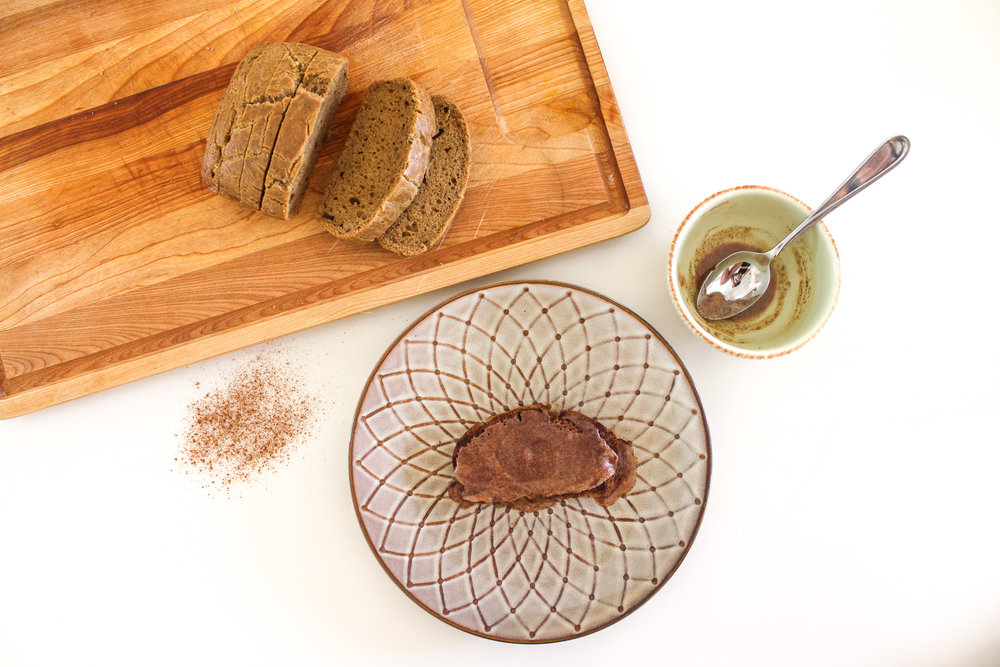 #6 Cinnamon toast
If you were wondering if this bread is "toastable", it is.  I made a high-fat cinnamon spread from coconut butter, coconut oil, cinnamon, and stevia (watch the video above for instructions) and then spread it over a piece of toast.  If you are lacking treats in your life, try this out.
1 SLICE (1/13th of recipe)
138 calories
12.1g fat
4.7g carbs
2.3g fiber
4.4g protein
ENJOY!
Written by: Kristi Storoschuk